The Partnerships team at Tango Card surveyed our valued customers in early 2020 to ask for which countries they wanted to see more brands. Based on the results of that survey, we've already added rewards in Canada, Europe, Mexico, and other countries—with more to come!
Here's a breakdown of what's new, including more information about each brand:
Brazil
Shoptime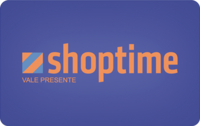 Shoptime has a wide range of products for home and the entire family. There are top brands and some exclusive ones that can only be found here. With Shoptime gift cards, you can choose between housewares, bed and bath, electronics, small appliances, and much more.
Denomination: BRL 20, 50, 100
Bulgaria
Cinema City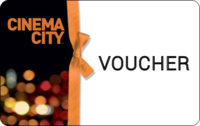 Cinema City Bulgaria is a part of Cineworld Group—one of the biggest operators in the entertainment industry in Europe and Israel.
Denomination: BGN 14
EMAG.bg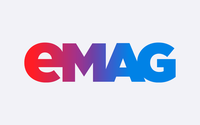 EMAG.bg has a wide range of IT products, electronics and home appliances, gadgets, toys, books, music, movies, cosmetics, and anything else you need for your pets or your home. Benefit from quick delivery! All products, including special promotions like Black Friday, can be purchased using the electronic gift card.
Denomination: BGN 20, 50
Ozone.bg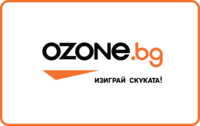 Ozone.bg is an online store where you can find all kinds of entertainment and leisure products. If you have a free weekend, whether you prefer to spend it with a nice book, movie, or new interesting gadget, you'll find something interesting on the site. One voucher can be used for a single order.
Denomination: BGN 30, 60
Canada
Indigo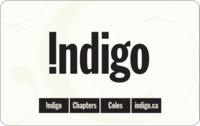 Choose an Indigo gift card, and your lucky recipient—even if it's you—can use it towards the purchase of books, CDs, DVDs, electronics, lifestyle products, and lots more at Indigo, Chapters, Indigospirit, Coles, Smithbooks, or online at indigo.ca.
Variable denominations: CAD $10–$500
PlayStation®Plus Canada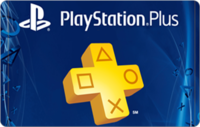 Your PlayStation®Plus premium membership includes:
Access to an ever-expanding library of hit games
Online multiplayer on the PlayStation®4 system (you can continue to access online multiplayer on your PlayStation®3 and PlayStation®Vita systems without an active PlayStation Plus membership)
Benefits across PS4™, PS3™, and PS Vita systems
Denominations: CAD $29.99, $69.99
The Home Depot® Canada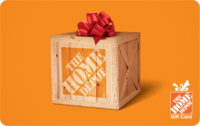 The Home Depot helps doers do more with their time and money. From free delivery on over one million online items to image and voice search in our award-winning app, The Home Depot gift card makes shopping for home improvement easier than ever. All from the world's largest home improvement retailer. It's a good time to be a doer.
Variable denominations: CAD $10–$500
Wayfair.ca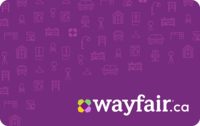 With one of the world's largest online selections of furniture, home furnishings, décor, and goods, including more than ten million products from over 10,000 suppliers, Wayfair helps people find the perfect product at the right price. Wayfair Gift Cards are the perfect way to let someone know you care without all the hassle of finding the perfect item. Our gift cards never expire.
Variable denominations: CAD $5–$500
Czech Republic
ALZA.cz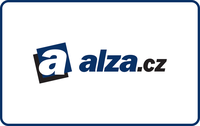 Alza is the leader in the Czech and Slovak online retail market, with more than 23 years of history.
Denominations: CZ 100, 200, 500, 1000
CZC.cz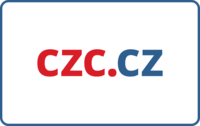 CZC is a well-known e-shop based in the Czech Republic since 1998 and sells over 40 000 types of electronic products, such as notebooks, mobile phones, computers, PC components, TVs, and more.
Denominations: CZ 500, 1000
Zalando.cz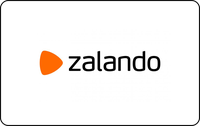 From High Street to High End, Zalando has all your favorite brands in one place. Find the latest styles and freshest fashion insights on Zalando.cz. Browse Zalando's assortment of over 1,500 brands. With free delivery and returns, finding what you're looking for couldn't be easier.
Denominations: CZ 500, 1000
France
Citadium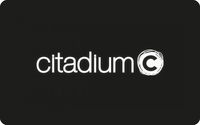 Citadium's e-shop, www.citadium.com, offers a wide selection of streetwear and lifestyle clothing and accessories for men and women. eGift Card can be used online only.
Denominations: EUR 20
Germany
CONRAD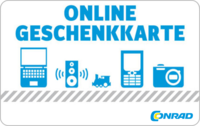 Conrad Electronic SE is a German retailer of electronic products.
Denominations: EUR 20
Greece
Electroholic.gr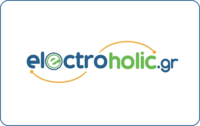 Electroholic is a large e-commerce website that focuses on selling mobile phones, tablets, computers, cameras, toys, and accessories. The company offers all customers branded products in almost any quantity.
Denominations: EUR 10, 20, 50
Hungary
EMAG.hu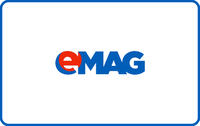 The online store, eMAG.hu, offers a large selection and attractive prices of products in the following categories: computer, sports, photo, household appliances, as well as furniture, cosmetics, children's, and car accessories.
Denominations: BGN 5000, 15000
India
BookmyShow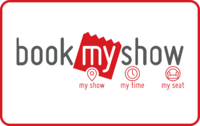 BookMyShow is India's biggest online movie and events ticketing brand. The website caters to ticket sales for movies, plays, concerts, and sporting events via the online platform.
Denominations: INR 30, 50
Flipkart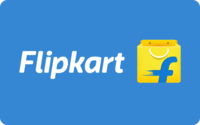 Flipkart is India's favorite online shopping destination for a range of products. Flipkart offers an easy way to shop without hassles and offers some of the best prices out there. Flipkart's innovative 30-day replacement policy, cash on delivery, and EMI options create a memorable shopping experience.
Denominations: INR 30, 50
Uber India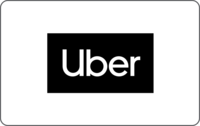 Uber is trusted for its round-the-clock pickup and drop services, its range of transport vehicles, and its excellent service. Now Uber has come up with Uber Eats, the easiest to way to get the food you love delivered to your home. Just scroll down the Uber Eats app and decide what you're going to eat today and from there, and voila! Hot piping food is on its way to you, courtesy the speedy delivery system of Uber Eats.
Denominations: INR 30, 50
Netherlands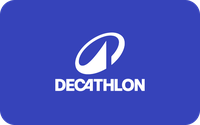 Decathlon
The Decathlon is a sports store founded by a couple of sportspeople who have turned their passion into their job, which is "to sustainably make the pleasure and benefits of sport accessible to the many."
Denominations: EUR 25
Douglas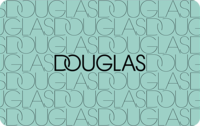 Douglas is a perfumery. Douglas is located in several countries. The Douglas gift card can be used in the Douglas web shop.
Denominations: EUR 25
Gamma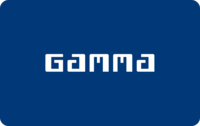 The Gamma Gift Card can be used at www.gamma.nl. There are currently 166 GAMMA hardware stores in the Netherlands and 86 in Belgium. GAMMA is for everyone who wants to maintain, renovate, or make their house and the space around it more beautiful with good products at a low price with thorough job advice and with practical help, such as the GAMMA sawing and assembly service and tool rental.
Denominations: EUR 25, 50
Hema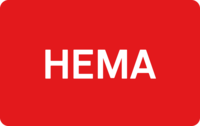 The gift card can be used only in the online web shop, www.hema.nl. Hema is a Dutch warehouse where you can buy food, clothes, make-up, and several other primary goods.
Denominations: EUR 25
Intratuin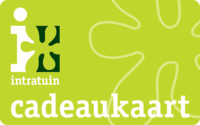 The Intratuin Gift Card can be used on the web shop, https://www.intratuin.nl.
Denominations: EUR 25
Nationale Bioscoopbon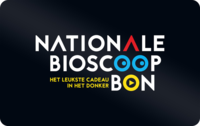 The Nationale Bioscoop voucher can be used in all cinemas and most cinemas in the Netherlands. The Nationale Bioscoop voucher is the best gift for the dark.
Denominations: EUR 15
Nike
Nike creates services and product experiences for athletes today. As they say at Nike, if you have a body, you are an athlete. Give a gift that inspires and motivates the athlete of our time with a Nike E-Gift.
Denominations: EUR 10, 25, 50
Philippines
GrabFood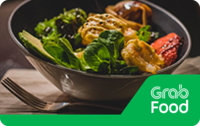 Satisfy your cravings by getting the food you love from your favorite restaurants. GrabFood is now available in selected areas of BGC, Makati, Ortigas, San Juan, Mandaluyong, QC, Manila, Pasay, and will be expanding quickly to other areas soon. Stay tuned!
Denominations: PPH 100, 150
Poland
Allegro.pl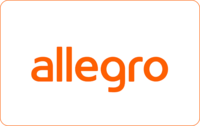 Allegro.pl is a marketplace platform with over 100,000 seller accounts, 100-million active offers, and 6-million active users each day. Allegro covers about 45% of all polish e-commerce trade. We deliver the widest range of offers and the best customer experience in all polish e-market.
Denominations: PLN 50, 150, 500
ANSWEAR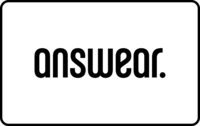 At ANSWEAR.COM, apart from thousands of accurately described and photographed products, customers will also find practical fashion advice and an overview of the latest trends. Thanks to the cooperation of ANSWEAR.COM with trendsetters, bloggers, and experts in the fashion industry, customers receive constant inspiration for their own fashion experiments.
Denominations: PLN 50, 100
Cinema City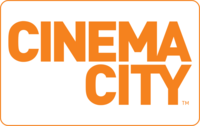 In Poland, Cinema City operates 35 cinemas located in 20 cities, offering customers superior experience through technologies such as IMAX® and ŠKODA 4DX® in selected locations.
Denominations: PLN 43
EMPIK.com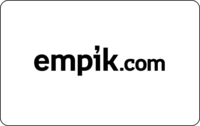 EMPIK.COM is the premier online guide on what is new, interesting, and noteworthy in culture and entertainment. Empik e-cards can be used only for products marked with the description "empik.com offer."
Denominations: PLN 25, 100
EVENTIM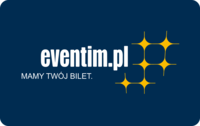 The Eventim gift card is the perfect gift for anyone and any occasion. It provides quick access to tickets for all events sold on the www.eventim.pl portal, so you can enjoy the best parties in Poland and abroad!
Denominations: PLN 100, 200
Portugal
Nike
Nike creates services and product experiences for athletes today. As they say at Nike, if you have a body, you are an athlete. Give a gift that inspires and motivates the athlete of our time with a Nike E-Gift.
Denominations: EUR 10, 25, 50
Romania
Fashion Days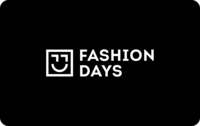 Fashion Days is the #1 fashion destination in Eastern Europe. Millions of people choose us every day to offer them the best products, at irresistible prices, directly to their home.
Denominations: RON 50, 100
Flanco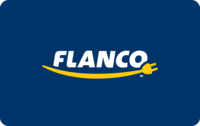 FLANCO is the second largest retail network of electronic products offering a wide range of computers, electronics, and home appliances, as well as different services online through www.flanco.ro and the 122 stores throughout the country.
Denominations: RON 200, 500
IL PASSO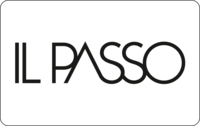 IL PASSO is one of the largest retailers of footwear and accessories in Romania. www.ilpasso.ro.
Denominations: EUR 150, 300
Therme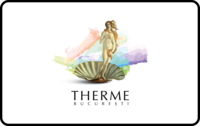 Therme Bucharest is the largest relaxation, wellness, and entertainment complex with thermal waters in Europe www.therme.ro/. Situated 10 minutes away from the city, Therme Bucharest is open all year round, seven days a week. The complex has an area of over 29,000 square meters, eight indoor and outdoor swimming pools, indoor and outdoor cocktail pool bars, six dry saunas, four saunas, jacuzzies, 15 water slides, and three restaurants. The tropical ambiance is complemented by 1,400 palm trees and unique species of exotic plants.
Denominations: RON 100
Singapore
GrabFood Singapore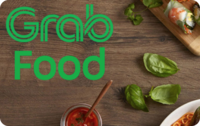 GrabFood is now in the Grab app, creating a more seamless experience with your daily needs in the everyday super app. Feed your cravings with your favorite foods delivered to you, wherever you are. GrabFood is available island wide. Crave it? Grab it.
Denominations: SGD 10, 15
Slovakia
ALZA.sk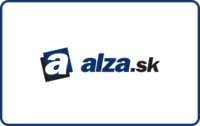 Alza is the leader in the Czech and Slovak online retail market, with more than 23 years of history.
Denominations: EUR 20, 50
MALL.sk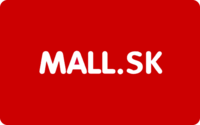 At MALL.SK, you can choose from a wide range of products—whether it's refrigerators, clothes, LED TVs, laptops, watches, or toys, you'll find everything there.
Denominations: EUR 20, 50
Slovenia
Mimovrste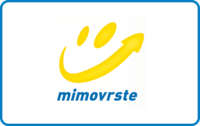 Mimovrste.com is an online shopping center for electrical and electronic appliances, household items, sports goods, and other consumer goods. The company was incorporated in 2001 and is based in Jesenice, Slovenia.
Denominations: EUR 20
Switzerland
Ticketcorner.ch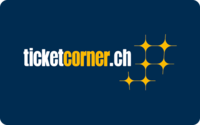 Ticketcorner is the Swiss market leader and offers state-of-the-art ticket distribution solutions for events of all kinds.
Denominations: CHF 25, 50
Turkey
Altinyildiz Classic
Altınyıldız Classic is a men's clothing store and has a total of 192 stores in Turkey.
Denominations: TRY 100, 350
Boyner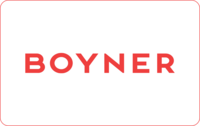 From active sportswear to shoes and accessories, home decoration products, and a wide range of cosmetic products, Boyner is Turkey's leading department store chain, offering local and foreign brands. http://www.boyner.com.tr/
Denominations: TRY 350, 500
Carrefour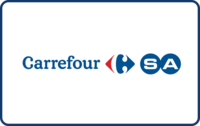 Today, Carrefour Group is the number-one retail chain in Europe with its 12,300 stores and 350,000 employees in 30 countries.
Denominations: TRY 100, 250
IKEA Turkey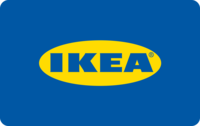 Ikea offers thousands of well-designed, useful and high-quality furniture and home accessories. There are stores in Antalya, Istanbul (Kartal, Bayrampaşa, Ümraniye), Ankara, Bursa, Izmir, Bodrum, and Adana.
Denominations: TRY 100, 350
Pasabahce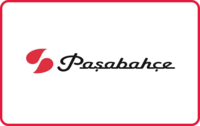 Paşabahçe offers luxury tableware and kitchenware in more than 50 stores in Turkey and abroad.
Denominations: TRY 350
Questions:
Contact your CSM or sales@tangocard.com to add these brands to your catalog or begin your new reward program.
Want more thought leadership from Tango Card? Sign up here to be alerted when we post new content, host webinars, and speak at events.
Categories